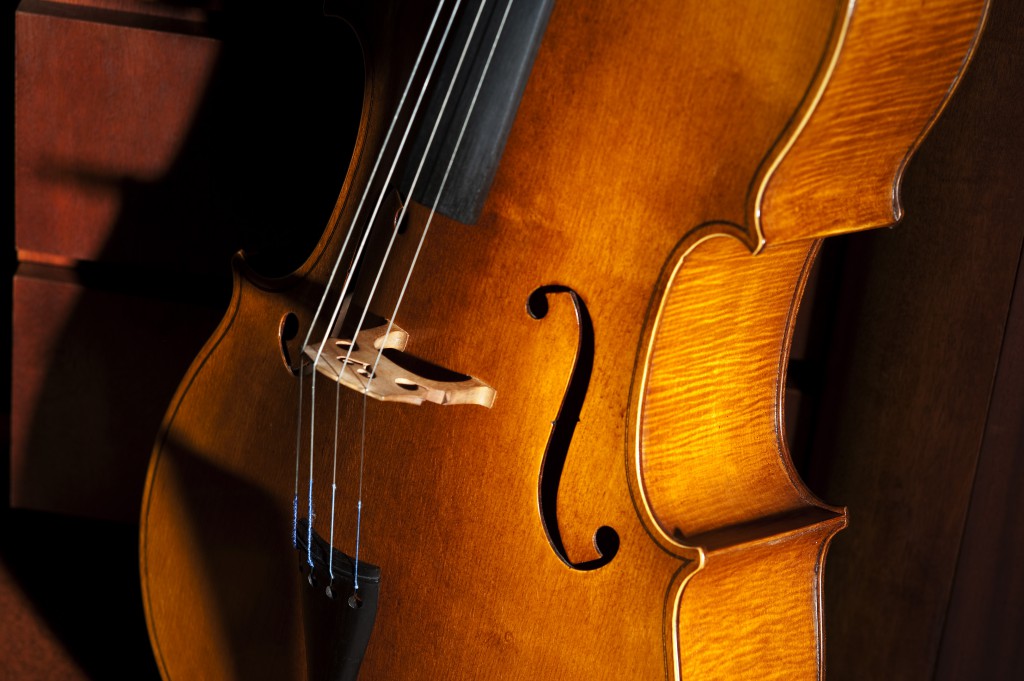 Q.  What should I know about the cello?
The cello is a great instrument with a beautiful sound and it's amazingly versatile.  It's been around for 500 years and can be played in every kind of music, from classical to rock, to jazz, to anything else.  It is available in smaller sizes for children and can be either acoustic or electric, although beginners normally learn on acoustic cellos.
Q.  What do you think is the best thing about playing the cello?
Playing the cello is a tremendous experience, a real privilege and a thrill and so is making music in general.  People don't have to be at a professional level or be super-advanced to enjoy the same thrill, however.  Playing music is enjoyable at every stage of the game.   And of course, all cellists love the sound of the cello!
Q.  Do students need to be able to read music before they start?
Not at all – but they will need to learn to read as they go along.  It's not hard.  Reading music is logical and reasonably simple.  It's just a matter of time and practice.
Q.  Can I learn the cello on my own without a teacher?
Why reinvent the wheel?  The best way to learn an instrument is to study with the best possible teacher who is also a skilled player and knows the cello from the inside out.  You will benefit from generations of cello-playing experience coming through your teacher to you.  You won't waste time trying to figure it all out by yourself and giving yourself bad habits that will stand in your way.  Do it the easy way – get a good teacher!
Q.  How hard is the cello?
It has its difficulties, but it's not rocket science.  Playing the cello in tune does depend on developing a good sense of pitch.  If a student has a lot of trouble singing on pitch, they might find it easier to learn a fixed pitch instrument like the piano.  Even so, if someone wants to play the cello,  they can generally learn even if singing in tune isn't all that easy for them.
Q.  How much practicing does it take?
In the beginning, perhaps 15 or 20 minutes a day (with one day a week off.)  As students become more advanced, they need to spend more time, usually a half hour to 45 minutes a day.  Advanced students who want to play professionally can (and should) spend hours a day practicing, but that's not necessary for the more casual student to become competent and proficient and have a good time with it.
Q.  How long does it take to get good at the cello?
Well, after about a year a strong beginner can do a lot of fun things – play solos, play in a chamber group, play in an elementary orchestra with some confidence.  After a couple years, an intermediate player can play a lot of great music of all types alone or with others.  An advanced player can eventually do just about anything they want with the instrument.  Someone who enjoys playing an instrument can improve and keep learning for the rest of their lives.
Q.  If I'm interested in jazz cello, should I study with a jazz cello teacher?
Eventually, certainly!  But to begin with, the best foundations for all types of cello playing are the standard acoustic classical techniques that every good cellist learns.  Then those techniques – and others – are applied to a wide variety of styles of playing.
Q.  What are the goals of good cello teachers?
For most teachers, the ultimate goal is to enable their students to express themselves musically through the cello with competence and joy.  Learning to play the cello is a life-enriching experience and the benefits of lessons carry over into non-musical areas as well.  Music students learn to solve problems, to work well with others, to listen, to be brave and to be disciplined.  It should be no surprise to anyone that music students do so well in many different spheres of modern life.
Music is a social art, so when possible, good teachers want their students to get to know their fellow students.  Not only do students learn in their private lessons, but from a variety of experiences including orchestras, small chamber groups (like a string quartet), attending concerts, master classes and listening to music online.